The Garden Island's
Kauai Buddhist Council
The Kauai Buddhist Council is comprised of the six local Buddhist sects. Our mission is to promote peace and compassion on the island.
Kauai Bon Dances,
Our Largest Event
Hundreds of local residents and tourists participate in our island's annual summer event. "Let's Bon Dance!"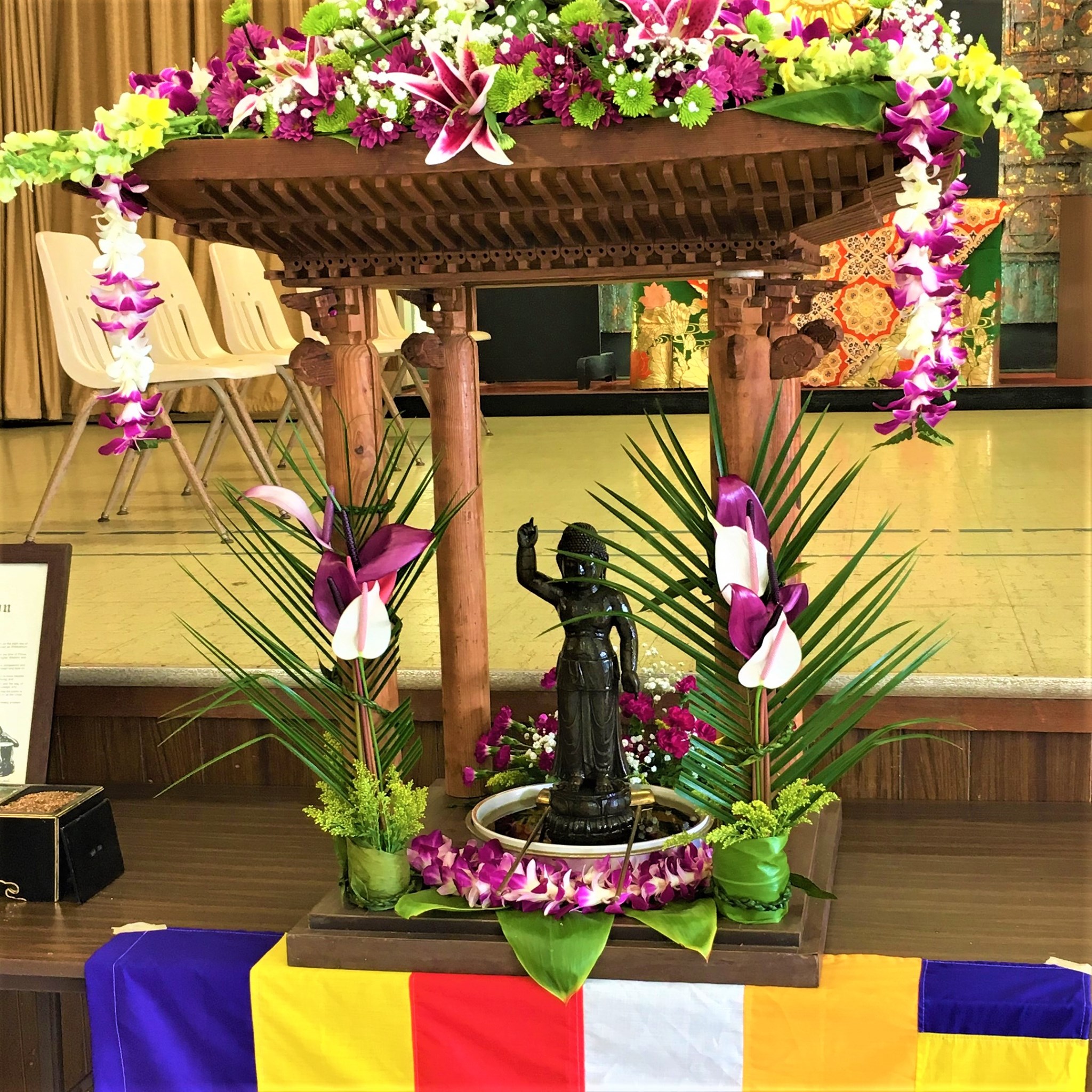 Peace Comes
From Actions
We sponsor several events throughout the year that promotes peace and enlightenment through Buddhism.
Visit or learn about our island's
Buddhist temples/churches
Upcoming Event Information
Upcoming Events
Kauai Buddhist Council Bodhi Day Service
Sunday, December 3, 2023
9:30 a.m.
Lihue Hongwanji Mission
Guest speaker: Kahu Sherman Thompson
2024 Bon Dance Schedule
June 7-8 Waimea Higashi Hongwanji Mission
June 14-15 No Bon Dance
June 21-22 Kauai Soto Zenshuji
June 28-29 No Bon Dance
July 5-6 No Bon Dance (Fourth of July Weekend)
July 12-13 West Kauai Hongwanji Mission
July 19-20 Lihue Hongwanji Mission
July 26-27 Kapaa Hongwanji Mission
August 2-3 Waimea Shingon Mission
Bon Dance Practices
Bon Dance Songs & Order:
1. Tanko Bushi
2. Beautiful Sunday
3. Nippon Daiko
4. Zunpa Odori
5. Hana No Bon Odori
6. Shiawase Samba
7. Bamba Odori
8. Dai Tokyo Ondo
9. Kokoro Taihei
10. Asatoya Yunta
11. Fukushima Bon Odori
12. Ashibina
13. Sakura Ondo
14. Nippon Zenkoku Ohayashi Ondo
15. Gokigen Song
16. Oshima Ondo
17. Kawachi Otoko Bushi
18. Hana No Tebyoshi Odori